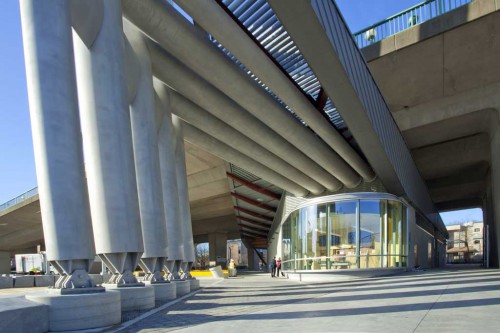 Project was completed while Reshape staff were with Compass Resource Management. Reshape spun out of Compass in 2013.
We led the development of the initial integrated energy management plan for Southeast False Creek (SEFC), which includes the Vancouver Olympic Village.
The integrated energy management strategy considered a range of demand-side and supply-side alternatives for improving energy performance within the SEFC Official Development Area.
Following the overarching strategy development, we supported the development of the SEFC Neighbourhood Energy Utility to deliver district heating to SEFC using alternative energy sources.
The district energy project included pre-screening of a district energy service, a more detailed screening of different supply technologies, and a detailed business analysis of short-listed technologies. We also supported an air quality modelling and permitting process for a proposed biomass system as one of two short-listed options.
The final system concept involves heat recovery from a nearby sewer pump station, one of only a few heat recovery systems from raw sewage in the world. After the technology selection, Reshape continued to advise on the implementation of the NEU in various ways:
Regular updates of the pro forma
Selection of a final ownership and operating model
Rate design and support for an independent rate review panel
Development of an Excel model to evaluate optional system extensions
Development of an Excel forecasting tool to support ongoing management and rate setting