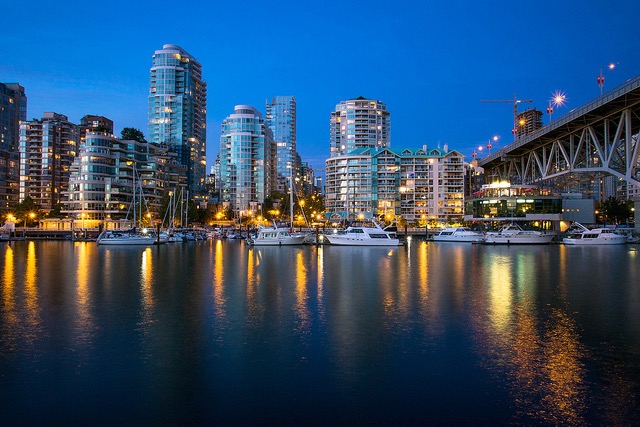 We're here because we love cities.
Nothing excites us more than digging into pragmatic projects that make cities stronger, leaner, and healthier.
Learn more about Trent, Will, Gerard, and Sonja
through the cities that shaped them.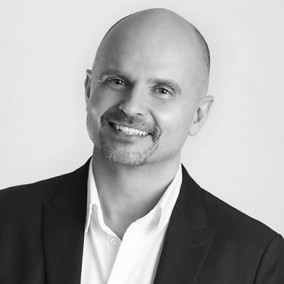 TRENT BERRY, Principal
Trent is a management consultant and economist with 20 years of experience in policy, planning, technology, and infrastructure development. He earned a Bachelor of Science in Land Use and Environmental Studies at the University of Saskatchewan and a Masters in Resource Management from Simon Fraser University.
Vancouver, BC
Trent takes pride in many of his projects, but the one he thinks about most is the district energy system that Reshape helped develop for Southeast False Creek, which includes Vancouver's Olympic Village. Trent was involved from the very first screening of sustainability features for this new neighbourhood and through the commissioning and operation of the new Neighbourhood Energy Utility, which captures waste heat from raw sewage. "I was able to see the whole lifecycle from an idea to a full business analysis to ownership and operating decisions to rates and policy development. And what I like most is my almost-daily bike ride past the energy centre, which won an architectural award."
Portland, OR
Trent recently completed a term as a Fellow with the Portland Sustainability Institute, where he worked on research to advance ecodistrict initiatives, with particular emphasis on neighbourhood-scale water and energy systems. As part of this fellowship, Reshape worked with the City of Portland on options for developing a district heating and cooling utility for several neighbourhoods such as the North Pearl and South Waterfront districts.
Berlin, Germany
Germany has profoundly influenced Trent's life and career direction, starting with his year of study there. Berlin is a favourite spot of his, and he goes back regularly to enjoy its optimal mix of urban space and green space, large enough for a vibrant cultural life and small enough to bike everywhere. Germany was also a stop on his latest study tour of real-world projects. "We learn a lot from how things actually work in practice rather than in theory. People will tell you the real story in more intimate visits on their home turf."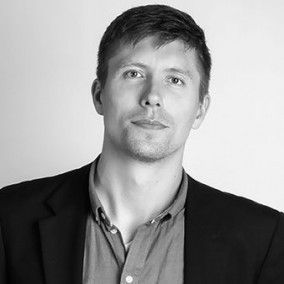 WILL CLEVELAND, Principal
Will is an economist and financial analyst with experience in utility services, infrastructure projects, and real estate development. He did his undergraduate degree at Georgetown University and his Masters of Science at the London School of Economics.
London, UK
Will earned his Masters of Science in Economics from the London School of Economics. His education got him excited about how innovative policies can reshape cities for the better. And his time in real estate development stoked his desire for hands-on work. "I was drawn to energy and infrastructure consulting, which is right at the intersection of cutting-edge policy and actual projects."
Vancouver, BC
The UBC project to reclaim heat from the university's particle accelerator has Will very excited. UBC will be able to reduce greenhouse gas emissions by using the reclaimed energy to heat other buildings. "Reshape has contributed a lot to moving UBC forward with a unique project. We have been involved from study work right through to implementation."
Chicago, IL
Will lived in the Windy City for years and loved it there. He moved to Chicago right after his undergrad at Georgetown, and it was his first big-city home, even grander in scale than Washington, DC. Inspired by the Chicago architecture, Will started to think about how cities are put together and how they evolve over time. "In a block with buildings from different time periods, you can see all the layers of different eras, different materials and construction technology, different zoning regulations, different priorities, all lined up a row."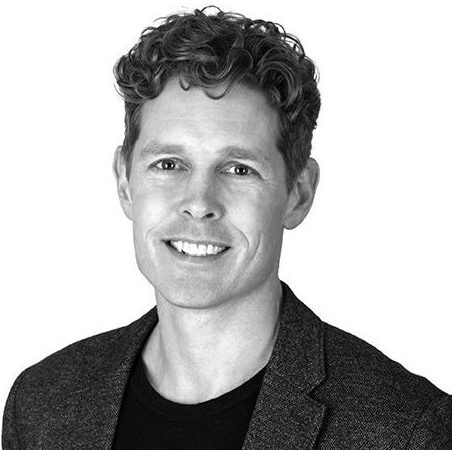 GERARD MACDONALD, Principal
Gerard is a professional engineer with over 15 years of experience in policy, design, and operations of building energy systems and community energy infrastructure.  He has a Bachelor of Mechanical Engineering from the University of Waterloo and a Masters of Clean Energy Engineering from the University of British Columbia.  He is passionate about cities, climate issues, as well as baseball and the BC backcountry.
Kobe, Japan
Right out of university, Gerard lived near Kobe. It was there that he had the realization that cities are built, not inherited.  Having grown up in the long-established city of Montreal, seeing Kobe built back up as a brand-new city after the catastrophic earthquake in the mid-90s made him realize – cities are built!  Those who work on them can shape the way they look, feel, and perform.  This city-building awakening, the Japanese ethic of hard work and perseverance, and the culture of seeking both a pragmatic and beautiful solution still resonate with Gerard today as he strives to bring these same values into his consulting practice.
Toronto, ON
Over the past few years of supporting clients on work in Toronto, Gerard has become reacquainted with the city where he lived off-and-on while in co-op placements for university. "The city has changed so much in the last 20 years and there is so much change still happening.  We are in the midst of a city-building era in Toronto, and the top end of where the city will go isn't anywhere in sight.  It is such an important centre for Canada, and as it matures into a global city, how that growth happens is important not just for Toronto or Canada, but the world."
Los Angles, California
As an avid cyclist and outdoor adventurer, the freeway-filled and sprawling city of LA is an unlikely candidate for a city that has shaped Gerard.  But the city's bravery and persistence to continually create and reinvent itself inspires Gerard.  More broadly, it's California that Gerard has a love affair with.  "California is where ideas come from. Whenever I am in there, I ask myself: 'Why doesn't everyone live here?'  It's one of those places where it feels like the future is happening today, for better and worse." While Gerard has no plans to move away from the BC mountains, he often looks south to the California sunshine for inspiration – just because things are the way they are today, doesn't mean they need to be that way tomorrow.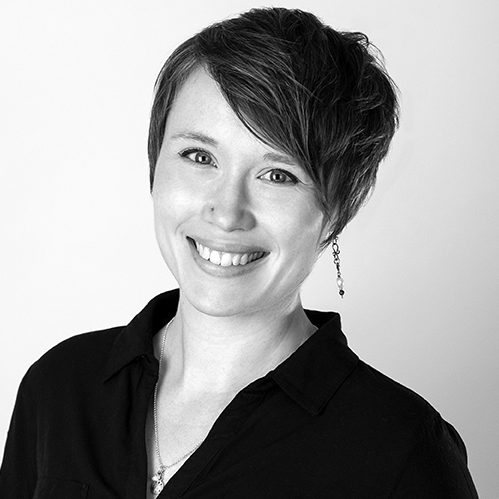 SONJA WILSON, Associate
Sonja is a professional mechanical engineer with over ten years of experience in thermal energy systems, including five years of experience in the planning, design and construction of District Energy Systems. In addition, she holds an MSc in Resource Management and Environmental Studies from the University of British Columbia.
Edmonton, AB
Sonja earned her bachelors in Mechanical Engineer at the University of Alberta in 2004. Growing up in Alberta, in the midst of the oil economy, Sonja developed an enduring interest in alternative sources of energy, and sought educational and work experiences that would lead her down the path she is still on today.
Christchurch, New Zealand
After completing her undergraduate program, Sonja moved to Christchurch, New Zealand to connect with her family there and to begin her engineering career. In her time in New Zealand, Sonja worked on the design of a 5 MW (thermal) wood-fired boiler, and a 1 kW (electric) Stirling engine driven micro-combined heat and power generator. During her time in New Zealand, Sonja learned a valuable lesson for a junior engineer, "While working on the development of the micro-cogeneration system, I became aware of the influence of non-technical factors on the success or failure of new energy technologies to penetrate the market; I realized success was not simply a matter of meeting the technical challenges."
Vancouver, BC
Sonja's return to Canada brought her to Vancouver where she soon started a master's degree in the Resource Management and Environmental Studies program at UBC. The focus of her master's thesis was on biomass combined heat and power systems, and she was heavily influenced by the energy policy and structured decision-making courses in the program. After graduating from UBC in 2012, Sonja began her consulting career with Kerr Wood Leidal (KWL), a consulting engineering company with a strong local presence in the District Energy market. During her five years at KWL, Sonja worked on the planning, design and construction of numerous district energy projects, amassing a thorough understanding of the benefits and challenges associated with District Energy. "I view district energy as a powerful tool for reducing the greenhouse gas emissions of a city, and the most interesting part about district energy is that it is so contextual with respect to energy needs and low carbon energy options. Although the objectives for many systems are the same, the path to achieving those objectives is almost always different."  In joining Reshape's team, Sonja hopes to combine the strength of her technical background with Reshape's unique approach to overcoming the non-technical barriers that slow a city's progression from reliance on fossil fuels to a low-carbon future.
QUESTIONS THAT KEEP US UP AT NIGHT
How to build vibrant, sustainable cities
Leveraging proximity for environmental benefits
Integrating thermal and electricity planning/networks (also called microgrids)
Setting rates for utilities
Why green buildings are not enough
The difference between green-washing/superficial design and real performance
How to use story-telling, public art, marketing, and new media in service of real content and meaningful outcomes
Gathering real-world data on human behaviour and technology performance
Exporting the Vancouver model of response to climate change