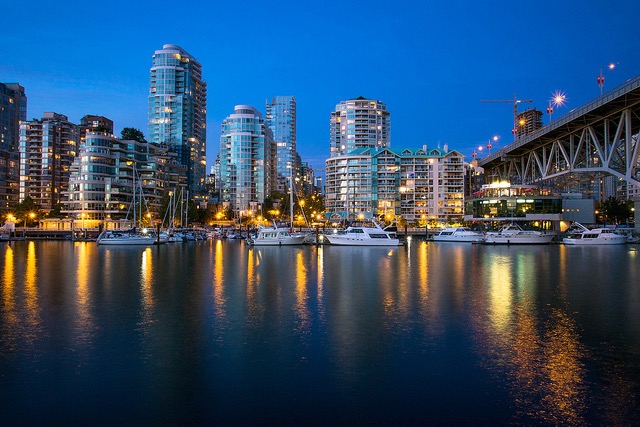 We're here because we love cities.
Nothing excites us more than digging into pragmatic projects that make cities stronger, leaner, and healthier.
Learn more about Trent, Will, Gerard, and Keegan
through the cities that shaped them.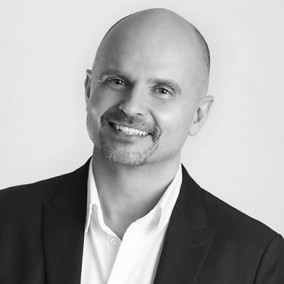 TRENT BERRY, Principal
Trent is a management consultant and economist with 20 years of experience in policy, planning, technology, and infrastructure development. He earned a Bachelor of Science in Land Use and Environmental Studies at the University of Saskatchewan and a Masters in Resource Management from Simon Fraser University.
Vancouver, BC
Trent takes pride in many of his projects, but the one he thinks about most is the district energy system that Reshape helped develop for Southeast False Creek, which includes Vancouver's Olympic Village. Trent was involved from the very first screening of sustainability features for this new neighbourhood and through the commissioning and operation of the new Neighbourhood Energy Utility, which captures waste heat from raw sewage. "I was able to see the whole lifecycle from an idea to a full business analysis to ownership and operating decisions to rates and policy development. And what I like most is my almost-daily bike ride past the energy centre, which won an architectural award."
Portland, OR
Trent recently completed a term as a Fellow with the Portland Sustainability Institute, where he worked on research to advance ecodistrict initiatives, with particular emphasis on neighbourhood-scale water and energy systems. As part of this fellowship, Reshape worked with the City of Portland on options for developing a district heating and cooling utility for several neighbourhoods such as the North Pearl and South Waterfront districts.
Berlin, Germany
Germany has profoundly influenced Trent's life and career direction, starting with his year of study there. Berlin is a favourite spot of his, and he goes back regularly to enjoy its optimal mix of urban space and green space, large enough for a vibrant cultural life and small enough to bike everywhere. Germany was also a stop on his latest study tour of real-world projects. "We learn a lot from how things actually work in practice rather than in theory. People will tell you the real story in more intimate visits on their home turf."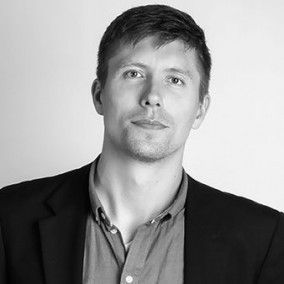 WILL CLEVELAND, Principal
Will is an economist and financial analyst with experience in utility services, infrastructure projects, and real estate development. He did his undergraduate degree at Georgetown University and his Masters of Science at the London School of Economics.
London, UK
Will earned his Masters of Science in Economics from the London School of Economics. His education got him excited about how innovative policies can reshape cities for the better. And his time in real estate development stoked his desire for hands-on work. "I was drawn to energy and infrastructure consulting, which is right at the intersection of cutting-edge policy and actual projects."
Vancouver, BC
The UBC project to reclaim heat from the university's particle accelerator has Will very excited. UBC will be able to reduce greenhouse gas emissions by using the reclaimed energy to heat other buildings. "Reshape has contributed a lot to moving UBC forward with a unique project. We have been involved from study work right through to implementation."
Chicago, IL
Will lived in the Windy City for years and loved it there. He moved to Chicago right after his undergrad at Georgetown, and it was his first big-city home, even grander in scale than Washington, DC. Inspired by the Chicago architecture, Will started to think about how cities are put together and how they evolve over time. "In a block with buildings from different time periods, you can see all the layers of different eras, different materials and construction technology, different zoning regulations, different priorities, all lined up a row."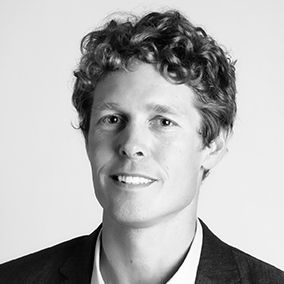 GERARD MACDONALD, Principal
Gerard is a professional engineer with over 10 years of experience in policy, design, and operations of building energy systems and community energy infrastructure. He has a Bachelors of Mechanical Engineering from the University of Waterloo and a Masters of Clean Energy Engineering from the University of British Columbia.
Ottawa, ON and Seattle, WA
Every few years, Gerard participates in the Canadian/International District Energy Association conference. "It's great to see the district energy activity accelerating in North America. We learn a lot from the successes and failures in other cities." When the event was held in Ottawa, Gerard got some West Coast colleagues together, and they cycled around the Parliament buildings and over the Ottawa River to Gatineau on BIXI bikes. A few years later when the conference was in Seattle, Gerard organized a crew to head to a Mariners game. Spending casual time getting to know people he works with locally has been a treat.
Chengdu, China
Chengdu is a favourite for Gerard because of its cosmopolitan feel. "It's the only city I've visited where you could go out late in the evening (or early in the morning) and have hundreds of amazing restaurants to choose from. Many people would be out at all hours, not drinking in bars but meeting up for meals and conversation. I didn't speak the language, but the food was amazing."
Vancouver, BC
Teaming up with his colleagues at Reshape Strategies in Vancouver has been a highpoint for Gerard. "I love working alongside partners who are so sharp and passionate about what they do." He feels that they are in the early days on many big initiatives: "Ask me in a few years and I'd love to tell you that I worked within the wider team that made the City of Vancouver and the Health Authorities in the Lower Mainland hit their 2020 climate targets. And we did it by helping two big low-carbon district energy projects happen."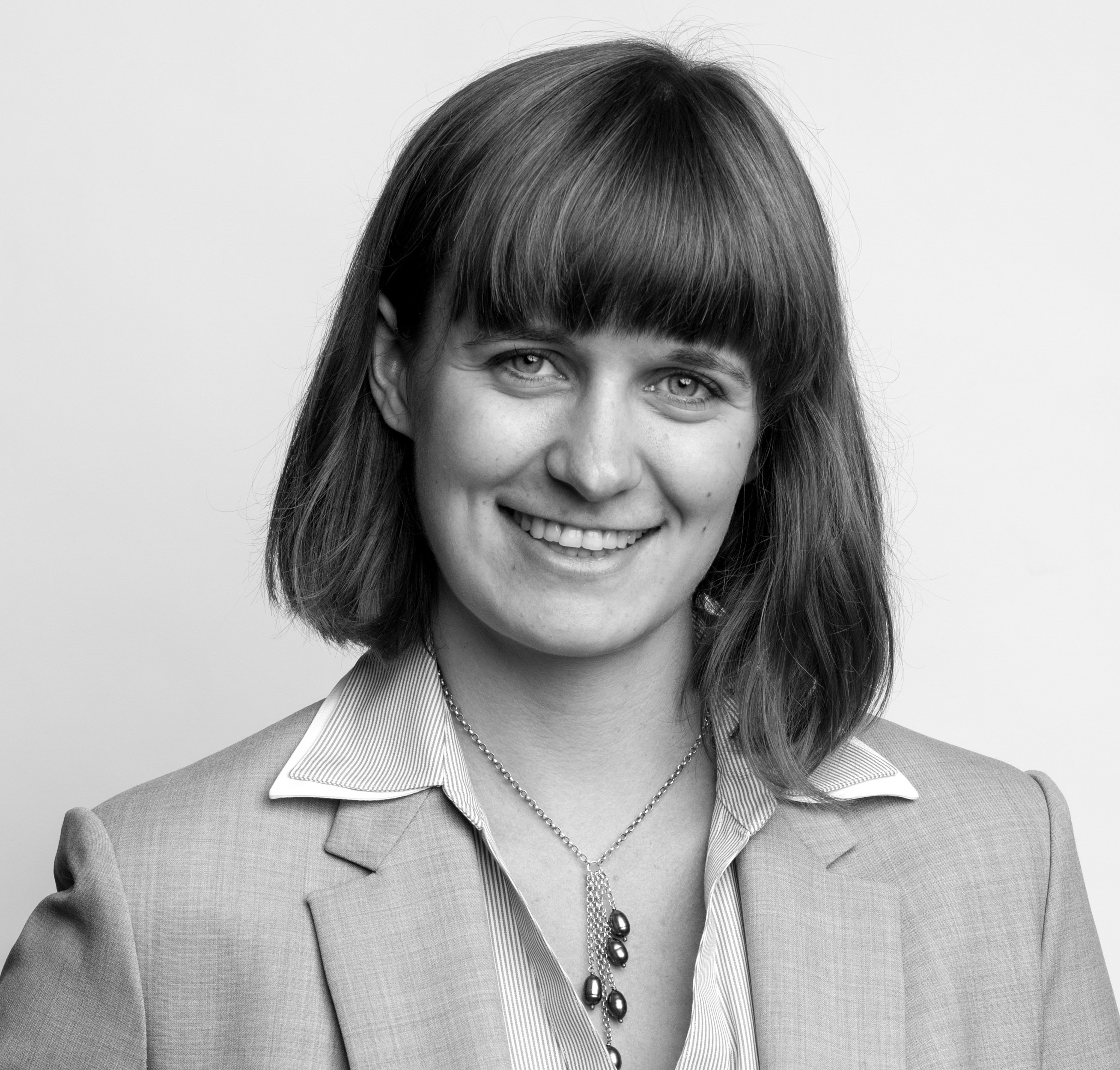 KEEGAN BALCOM, Associate
Keegan is an engineer with experience in sustainable resource management and community-based renewable energy. She has a Bachelor of Civil Engineering from McGill University and a Master of Resource and Environmental Management from Dalhousie University.
Montreal, QC
Keegan earned her Bachelor of Civil Engineering at McGill University in the heart of Montreal. "It was at McGill that I became interested in embedding sustainable resource management in the hidden systems of our cities."
Halifax, NS
While completing her Master's degree at Dalhousie University, Keegan worked with 14 Wing Greenwood, the largest air force base in Atlantic Canada, on holistic resource management. "The synergies possible within such a complete community are intriguing, and the military faces unique challenges."
Vancouver, BC
Having grown up in Vancouver, Keegan couldn't resist the mountains and the ocean, and was drawn back to the beautiful city. She's excited to be part of the west coast's innovative energy and to have joined Reshape's team.  "Many of the projects Reshape contributes to utilize waste to reduce greenhouse gas emissions and benefit communities – I'm excited to work on these real world applications of sustainable resource management."
QUESTIONS THAT KEEP US UP AT NIGHT
How to build vibrant, sustainable cities
Leveraging proximity for environmental benefits
Integrating thermal and electricity planning/networks (also called microgrids)
Setting rates for utilities
Why green buildings are not enough
The difference between green-washing/superficial design and real performance
How to use story-telling, public art, marketing, and new media in service of real content and meaningful outcomes
Gathering real-world data on human behaviour and technology performance
Exporting the Vancouver model of response to climate change