The infrastructure that holds our cities together was built over generations.
With age, increasing urbanization, and new environmental realities, these systems need to be upgraded and expanded in bold, innovative ways.
We've forgotten what it took to construct these systems that supported the rise of cities in the first place. Today, individual buildings get more attention than the hidden infrastructure that connects them.
Until something goes wrong. Often terribly wrong.
Events like Hurricane Sandy, the ice storm in Eastern Ontario, and Red River flooding in Manitoba expose the vulnerabilities in our cities.
Better to find opportunities to strengthen our systems now, before disasters come to test them.
READY FOR THE FUTURE
We believe that urban energy and infrastructure must be reshaped for the well-being of citizens and the planet. Reshape Strategies looks for public and private projects that address the most pressing challenges we face.
WHAT WE DO
Reshape Strategies advises and supports decision-makers in the design and development of energy and infrastructure projects.
ADVISORY SERVICES
We study a project from many angles using our multi-disciplinary experience. We often act as translators between different disciplines and stakeholders: lawyers, engineers, planners, municipal politicians, utilities, regulators, and ordinary citizens. We make sure that everyone understands all the options so they can make the best decisions.
DEVELOPMENT SERVICES
Ideas can't create change until they're put into practice. That's why we are adamant about finding workable solutions that get implemented and achieve results. We continue our work with clients on the design, vendor and partner selection, legal negotiations, regulatory approvals, and consultations needed to get a project done.
AWARENESS-BUILDING
We are active in the broader community as experts and educators for smart infrastructure renewal. We travel the world learning and speaking about exciting projects that actually work. We want everyone to catch our passion for building resilient neighbourhoods and cities.
BEST Advisory
Given new, aggressive building codes and standards are aiming at lower carbon emissions, how do you strike the right balance between building envelope and building energy systems? Reshape Strategies has partnered with Morrison Hershfield to offer Building Envelope & energy Systems Trade-off (BEST) Advisory to guide developers and their design teams through the trade-offs to maximize goals.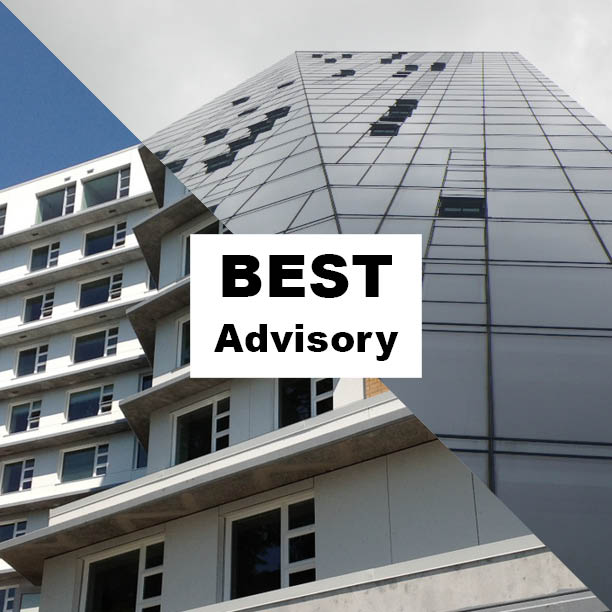 Our Clients
We work with local governments, public institutions, utilities, and developers that want to use creative technology and partnerships to build better neighbourhoods and cities.
Local Governments
Metro Vancouver, BC
City of Vancouver, BC
City of Seattle, WA
City of Portland, OR
City of Surrey, BC
City of Richmond, BC
District of North Vancouver, BC
District of Squamish, BC
Capital Regional District
(Greater Victoria, BC)
City of Coquitlam, BC
City of Kelowna, BC
City of Revelstoke, BC
City of Saint John, NB
City of Yellowknife, NWT
Institutions
Port Metro Vancouver
Portland State University
Simon Fraser University and
Simon Fraser Properties Trust
University of British Columbia
Fraser Health Authority
(Royal Columbia Hospital)
Provincial Health Services Authority
(BC Children's and Women's Hospital)
Vancouver Coastal Health
(Vancouver General Hospital)
Utilities & Developers
Westbank
Shape Properties
Wesgroup (Parklane Homes)
Creative Energy
BC Hydro
BC Utilities Commission
Ontario Power Authority
WHY CHOOSE RESHAPE?
Reshape Strategies is a small firm that can do big things.
INTERDISCIPLINARY
With a solid grounding in technology, engineering, economics, and city planning, our team sees the whole picture. Large generalist consulting companies often don't have the breadth and depth of expertise required to get the kinds of results we've achieved.
VALUE-FOCUSED
We are driven to help our clients do more with less. Our efforts are more efficient because we take a conservative approach and watch projects get better, not worse, as they mature. Our solutions are more robust because we know what it takes to get them implemented and how they actually work in the field. We keep our eye on the outcomes our clients seek, and we adapt as required to ensure their success.
IMPARTIAL
We aren't invested in a particular technology, approach, or business model, so we're free to find the solutions that best match a project's needs, client preferences, and local context. If a study isn't worth doing, we'll say so. We have no incentive to give you answers that generate design work or support specific technologies.
Testimonials
Here's what our clients are saying.
Say Hello to Reshape
Our three principals are a deft and versatile team. Together we create a bespoke strategy and solution for each client that perfectly fits the project at hand.
Drop Us a Line
If you're looking for an advisor, tell us about your project.
If you need a speaker or expert source, let us know.
Reshape Strategies
409 Granville St, Suite 925
Vancouver, BC
V6C 1T2