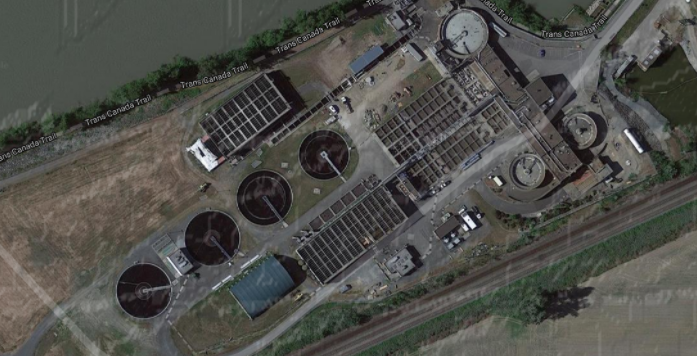 Constructed on the Fraser River in 1981, the Joint Abbotsford Mission Environmental Systems Wastewater Treatment Plant (JAMES Plant) is co-owned by the City of Abbotsford and the District of Mission. The plant has been expanded several times and currently provides secondary treatment for over 254,000 people. A master plan completed in 2018 projects a 40% increase in wastewater flows to 2041. 
A bioproduct of the wastewater treatment process is biogas. Some of this biogas is currently used for internal process loads – primarily pasteurization of the biosolids. However, about 50% of biogas is currently flared.
In 2018, FortisBC and the City agreed to explore the feasibility of upgrading biogas to Renewable Natural Gas (RNG). In response to a proposal from FortisBC for purchasing raw biogas, Abbotsford engaged Reshape to clarify the current context, opportunities and business models for biogas utilization at the James Plant. This engagement included:
A review of the current and projected biogas production at the James Plant;
A review of options for maximizing biogas available for production at the James Plant, including advanced treatment technologies, fuel switching of existing process loads to other energy sources, and other potential sources of biogas (such as the development of an anaerobic digestion facility for local food waste);
Alternatives for beneficial utilization of biogas including production of electricity or RNG;
Current policy and market drivers for electricity and RNG production;
Cost and GHG emission benefits associated with different utilization options;
Ownership options for a biogas upgrader; and
Key considerations for any further negotiations with FortisBC.
Following the initial analysis, we continue to support the development of this initiative including assisting in a grant application, supporting discussions with potential project partners, and further negotiations with FortisBC.