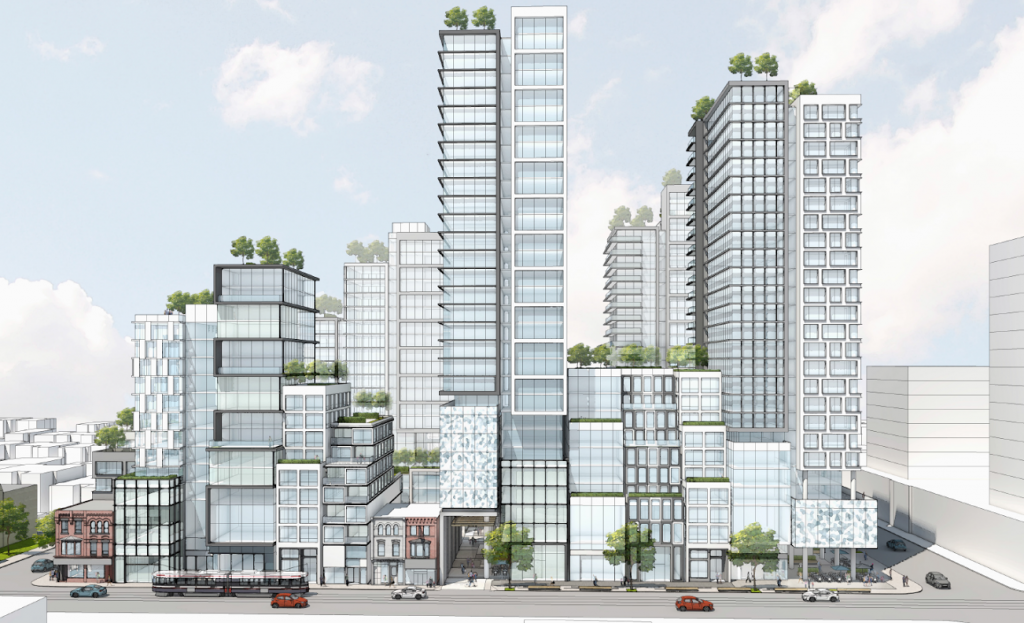 Reshape completed a Screening Study and Feasibility Study for the proposed one million square feet re-development of the iconic Honest Ed's site in Toronto. The proposed solution is a central energy centre with gas-fired combined heat and power (CHP) that will provide low cost, low carbon, reliable energy to future residents and commercial tenants of the Mirvish Village development. The vision for the system is to accommodate future expansion to the neighbourhood.
The system will also incorporate demand response and peak shaving strategies to manage the peak electrical charges, and a micro-grid to enable 'islanding' in the event of grid power failures. This project will be a precedent for how block scale developments in Toronto can enhance city-wide grid reliability and lower escalating electrical costs for the users of the system.
The roles Reshape played on this project include:
Lead consultant on the Screening and Feasibility Studies;
Coordinating with the design team on the system concept design, rezoning package, and community consultations for the project;
Preliminary application and research on power authority incentive programs;
Project management and strategic advice to Creative Energy on how this project supports broader Creative Energy initiatives in Toronto.