In 2020, Reshape was retained by Westbank to develop an umbrella sustainability strategy for 5 million square feet of mixed-use development across six sites in downtown San José, California. These developments are envisioned as anchors for a new urban core in Silicon Valley, bringing jobs, housing and cultural amenities together in close proximity to a major regional transit hub.
Our sustainability strategy for Westbank's developments is rooted in Climate Smart San José, a city-level climate change plan which aligns with the Paris Agreement targets and sets ambitious goals for energy, water, transportation and local jobs. Following a detailed review of the local context, we identified eight overarching strategies which Westbank is pursuing across all six development sites including:
Minimizing embodied carbon
Building 100% electric buildings
Procuring 100% renewable electricity
Using refrigerants with low global warming potential
Maximizing use of passive strategies for ventilation, cooling and lighting
Integrating smart building features and energy storage
Integrating extensive vegetation on structures
Building water smart, including on-site water treatment and recycling
The strategy includes both site-specific and district-level opportunities, as well as advice to help Westbank catalyze and support broader sustainability initiatives within downtown San José. As part of this assignment, we helped integrate strategies across five different architecture teams, each working on different development sites. We also supported Westbank in their discussions with the City of San José on strategies and development approvals, as well as discussions with potential anchor tenants across the developments.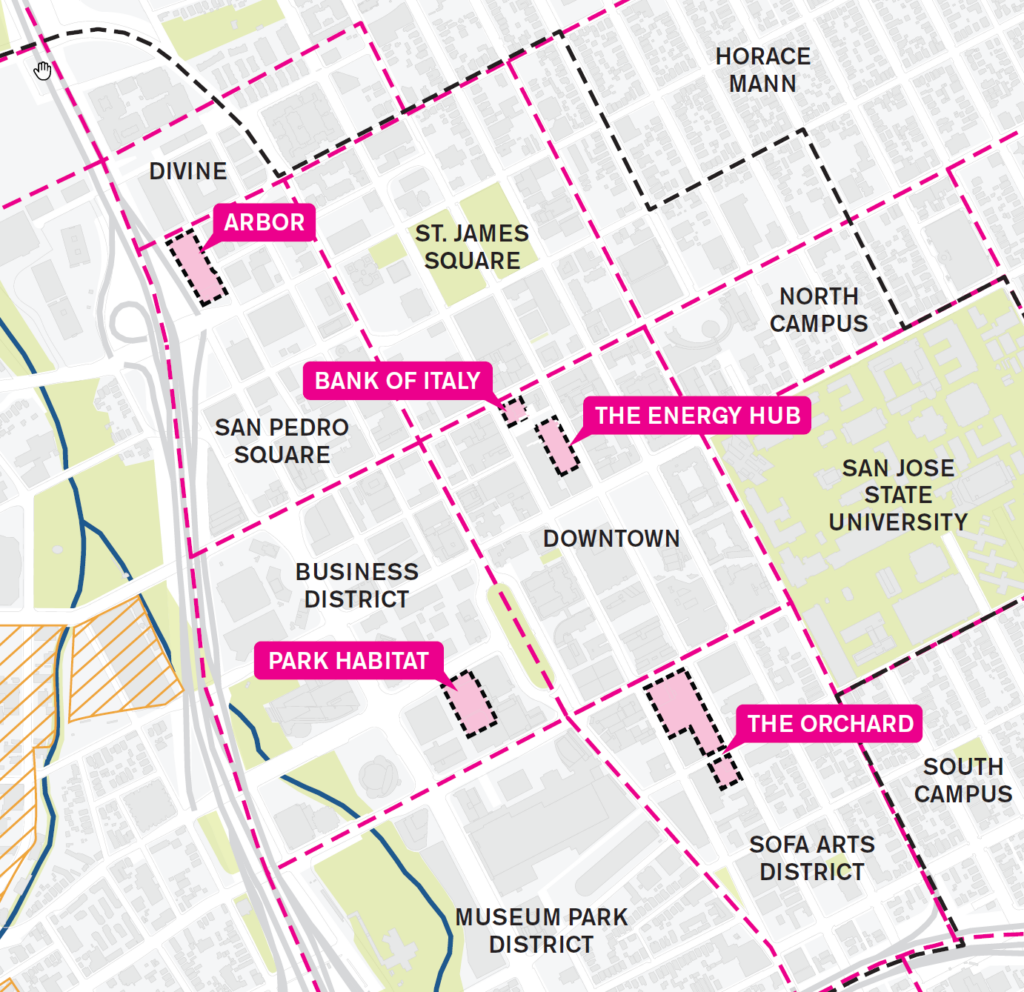 Development of these projects is currently underway. Read more about Westbank's work in San José here. A more detailed overview of Westbank's master vision for San José can be found here.
Based on the success of this assignment, Westbank has asked us to develop sustainability strategies at other projects in Canada, including the Senakw development, one of the largest first nations development in Canada located on the Burrard Inlet of Vancouver.