I recently took a personal trip to Japan with my family, and in addition to the sightseeing of ancient temples and shrines, thoughtful museums, and hyper-modern cityscapes, I took a tour of the 'Naka Garbage Incinerator' (aka. waste to energy facility, or WTE). The Naka Incinerator is located in Hiroshima, Japan (pop. 1.2M people). It was designed by famed Japanese architect, Yoshio Taniguchi who also credits the design of MoMA in NYC to his name.
The facility is an impressive example of how architecture can influence the way we feel about these utility operations that are necessary to locate in urban settings. The design is sleek and invites the public in, with an interior public glass corridor that allows you to view the inner-workings of a WTE facility. The facility generates about 12 MWe (no heat recovery), and addresses the waste management needs of Hiroshima and surrounding area.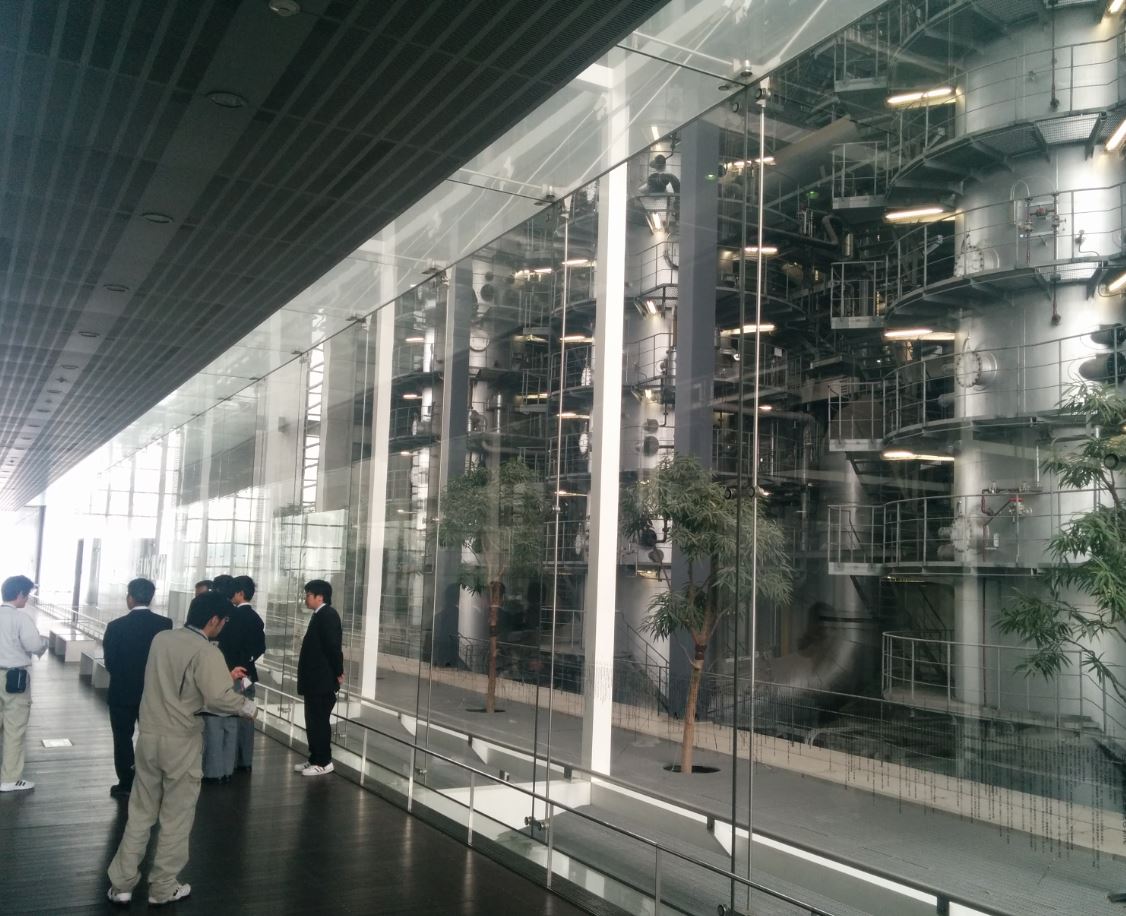 Leaving the pros/cons of WTE aside for a moment, the Naka Incinerator offers a remarkable example of how architecture can be a tool to help these sorts of facilities truly integrate into urban settings. While the Naka Incinerator is located outside the core of the city in a more industrial setting, it stands out as one of the more beautiful and inviting structures in the area, and offers a sense of transparency and openness for the public to come and learn about important issues like waste and energy.
Offering this info on our blog serves as a precedent that the projects we embark on, we may learn from. Below are some external links with more information and some professional photos.
Beauty in Garbage:

Naka

Incineration

Plant by Yoshio Taniguchi –
more photos:
Gerard