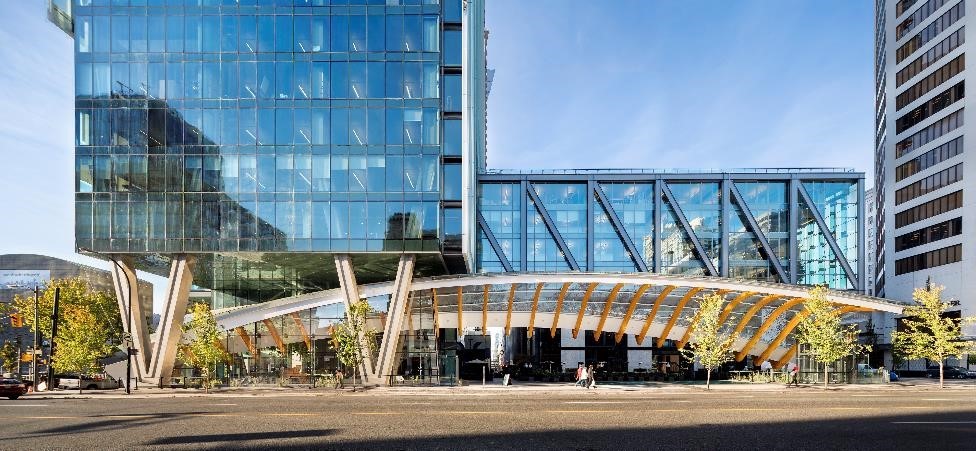 Gerard MacDonald and I have just published an article on green building policies (a stand-alone version of article also available here). We're excited to see the emergence of green building policies that directly consider greenhouse gas (GHG) outcomes. This will be critical to achieving the climate protection goals of all levels of government, goals which unfortunately remain out of reach under current policies. New green building policies are an important part of the solution. (They're not the only part. Stay tuned for another article we're working on about the lack of more comprehensive and integrated heat and cooling policies at all levels of government in Canada).
This article stems out of work we did with Christian Cianfrone at Morrison Herschfield for the City of Surrey, examining the cost and GHG impacts of different levels of B.C.'s new voluntary Step Code for Buildings. The Step Code focuses solely on limited elements of energy use and not actual GHG outcomes, and our analysis illustrates that there is almost no correlation between GHG outcomes and the performance levels in the Step Code. GHG outcomes are more dependent on the selection of energy systems than other factors. This has also been noted in other recent studies of the Step Code.
In our article we highlighted the City of Vancouver's new Zero Emissions Building Plan as an example of a policy that directly aims to reduce GHG emissions. Since the article was published, the City has announced plans to introduce an additional compliance path that relies on the B.C. Step Code which does not actually contain any explicit GHG requirements. It's not clear how Vancouver expects to achieve zero emissions when offering a compliance alternative that does not actually consider emission outcomes. A slight-twist-on-management guru Peter Drucker's old adage comes to mind: "You can't manage (or regulate) what you don't measure."
Stay tuned.
Trent Berry