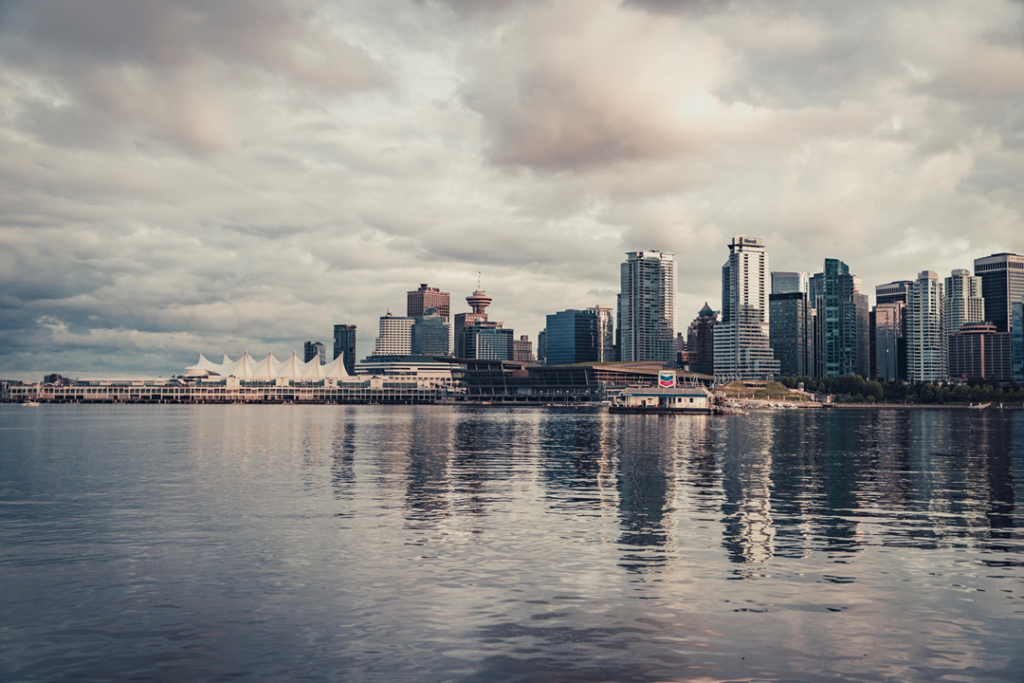 Ambitious Goals, Insufficient Policies
Nearly 10 years ago, the City of Vancouver established an ambitious plan to become the greenest city in the world by 2020. As part of this goal, it pledged to reduce greenhouse gas (GHG) emissions by 33% from 2007 levels. While an impressive figure, the actual numbers have fallen well short of this target, and as of 2019 it had reduced them only 9%, leaving an even larger gap for achieving its 2030 target of 50%.
In November, the city approved an update to their climate action plan, while the Federal Government also announced requirements for provinces to set GHG reduction targets. Both were widely celebrated, however neither included substantial "compulsory policies."
We know from several decades of (attempted) climate actions that in the absence of these compulsory policies, reality often falls short of targets. Simply put, compulsory policies are required to turn the dial down on carbon emissions. In the absence of official mandates and potential consequences for missing targets, it is difficult to incentivize those in charge to bring their optimistically stated changes to fruition. This is well understood by many climate policy analysts and politicians; however, most levels of government continue to act in a contrary manner.
Yet, even though the city missed its 2020 targets by a substantial margin, they have now gone ahead and increased the target for 2030, aiming for a 50% reduction. Will the next decade yield different results than the last? The answer may lie in to what degree the City of Vancouver can implement compulsory policies.
Compulsory vs. Non-compulsory
As Mark Jaccard states in his book, The Citizen's Guide to Climate Success, non-compulsory policies are typically the preferred choice for politicians because it means they "don't have to compel anyone to do anything."[1] He adds that in this scenario, "if emissions reductions are costly or inconvenient, these policies have negligible effect."
As evidence of the ineffectiveness of non-compulsory policies in comparison to their compulsory counterparts, Jaccard discusses the last three decades of attempts by many governments to appear sincere in the battle against climate change. He mentions their application of numerous non-compulsory policies that celebrate the virtues of living a low-emission lifestyle and making responsible technology choices, while also handing out subsidies to entice individuals to move to more energy-efficient devices. Yet here we remain, in a precarious position as the ramifications of climate change continue to loom over us. For all of the target setting and espousing of morals, policies that need not be complied with were unable to make a dent in the core issue.
Jaccard also produced the diagram below, demonstrating the different implementations of compulsory and non-compulsory policies, as well as dividing compulsory policies into two different categories: regulations and carbon pricing, which are the elements that drive change.
Image Credit: The Citizen's Guide to Climate Success, Mark Jaccard (2019)
Achieving New Targets and the Existing Building Dilemma
When looking at the City of Vancouver's updated climate action plan, it is clear that it is only that: a plan. In fact, it is a plan comprised of a set of plans to develop and consult on mostly non-compulsory policies. With what we know regarding the vast differences in effectivity between the two, the question is obvious: why are we celebrating plans instead of pushing for policy change?
Digging a little deeper, a large share of the gap between the city's targets and real results is made up of emissions from existing buildings. The updated climate action plan suggests the city create compulsory policies for less than 5% of existing buildings emissions before 2030. However, in order to meet climate targets, the city needs to reduce emissions from existing buildings by at least 50% by 2030 (or make up for it with greater reductions in other sectors, which seems unlikely).
The city's hope is that the other ~45% of carbon reductions from existing buildings comes from voluntarily actions, which we believe is incredibly optimistic thinking. The city references a mix information campaigns, education and capacity building activities, pilots and R&D activities, case studies, decision support tools, and incentives. The city also projects compulsory polices that may come into effect beyond 2030 with the hope that building owners will do the upgrades in advance of the regulations. While we agree that there will be some voluntary uptake and transitions as a result of these non-compulsory actions, experience from several decades of these tactics leads us to believe that reductions to the degree that are required will not happen, and the City of Vancouver will miss its 2030 climate target. We believe the answer is to enhance the level of compulsory policies that the city adopts.
The compulsory existing building policies within the plan that staff are asked to explore further include GHG limits, with fines for non compliance. The structure of this is similar to what New York City has implemented, and what other cities like Toronto are exploring. My colleague Sonja Wilson wrote about New York's policy here. This is an example of a compulsory outcome, which leaves some latitude in how it is achieved but meaningful consequences if it is not.
This structure of the City of Vancouver's compulsory policies for existing buildings is sound, but the problem is the policy captures too few emissions, and not soon enough to add up to a plan that will allow the city to actually meet their climate targets. In the Climate Action Plan, Vancouver aims to set the limits as follows:
No compulsory policies for any existing buildings between 2020-2025
Between 2025-2030 compulsory policies (GHGI limit with fines above a cap) for a small share (<2%) of emissions from detached homes and large commercial buildings
Other than this small share of emissions from detached homes and large commercial buildings only, no other compulsory policies for other buildings types
The building stock that will turn over in the next decade will fall under compulsory policy for new construction, which is robust and addresses emission from new buildings.
This will mean that for four decades (1990 – 2030) of (well intentioned) action on climate, the city is expecting emissions from existing buildings to lower, without any implementing any form of compulsory policy (but for a small share between 2025-2030 as described above). This is counter to what climate policy analysts know is needed to actually reduce emissions. Yet we celebrate these actions, rather than call for meaningful change.
Below, we've included a chart that shows the share of emissions from existing buildings in Vancouver that have any form of compulsory policies applied to them (beyond BC carbon pricing) between 2020 and 2030. There is nowhere near enough coverage to allow the city to meet its goals within its stated timeline. Compulsory policies would need to be near 50% of the total emissions (with some allowance for reductions from voluntary actions). However, the emissions that have compulsory policies cover less than 2% of emissions. As noted above, any existing buildings that are demolished to make way for new construction will likely result in a net reduction in emissions because of the progressive and effective Zero Emissions Building Plan for new buildings. For this reason we have categorized the compulsory reductions at ~5%.
 The Importance of Compulsory Policies Over Targets and Plans
As evidenced by history, when reducing GHG across a large scale such as major city, targets are necessary, but they are not sufficient. To have any sort of leverage behind them, they must be accompanied by meaningful, compulsory policy.
Compulsory policies are essential in driving substantial reductions; in practice, doing so will require transformational changes in behaviour and infrastructure, which always seems to prove just too difficult when solely driven via aspirational goals. In our experience, meaningful investments in carbon reductions without policy support are a near impossibility. Sure, a few actors may make modest investments, but true, deep systems change is unlikely to come without carbon pricing or regulation.
We did not solve the ozone hole issue by simply encouraging consumers to buy "ozone-friendly" cars and air conditioners (and retire less ozone-friendly ones earlier). It took strong regulations to ban substances, investments in research to find alternatives, and support for changes in manufacturing, distribution and installation of ozone friendly systems. Now, the hole is the smallest on record since its discovery, which is a tremendous achievement for all of us, and highly beneficial to the world as a whole.
Yet, climate change will require far deeper and increasingly more rapid changes. Simply setting targets and building well-intentioned plans to meet them will sadly not be enough to keep pace with the progress that is truly required.
In closing, while we support the City of Vancouver's ambitions, and are in fact supportive of the Climate Action Plan itself, we challenge the presumption that this constitutes an emergency response. If we were to reach 2030 before accepting that the targets within this updated plan are beyond our reach, we will have squandered another decade by leading with hope instead of concrete action. What Vancouver has built is a plan, not a policy. While it is full of strong concepts and meaningful purpose, it calls for staff to explore very few compulsory policies. The ones that it does include make up much too small a figure to ultimately meet the plan's climate targets.
– Gerard MacDonald
[1] Page 89.